Become an Online Sense School
Do you believe in changing your school's culture in cyber safety and digital literacy? Become an Online Sense School to help administrators and teachers do that.
What Is an Online Sense School?
We at Online Sense have a mission to work with all schools in the GCC to encourage students to think critically, behave safely, and acquire skills for the online world. Our approach is to redefine the way students think about technology and to provide you with the resources you need to teach students how to think critically and behave responsibly with it.
What Are the Benefits to Being an Online Sense School?
1. You Will Be a Certified School from ICDL Arabia
By becoming an Online Sense school and joining our movement to teach your students about cyber safety topics, you will receive an annual certification.
This means you will be recognized as a pioneer on our website. This proves to parents and potential student prospects your school's commitment to equip students with the digital skills they need for the real world.
2. Free Access to School Resources
Online Sense schools also have access to our resource portal, which includes a wide variety of information for teachers, parents and students.
Here are just some of the things you will find in this portal:
Cyber safety courseware (updated annually)
Lesson plans with exercises related to cyber safety
Cyber safety reports that discuss how social media impacts kids in the GCC (published annually)
Webinars and presentations from cyber safety experts in the GCC
Social media guides (including best practices on every major social media network)
Posters for your classroom and school halls
3. Train the Trainer
Signing up your school with Online Sense also means that we will train one (or two) of your faculty so they can conduct awareness sessions for your newly accredited cyber safety school.
4. Direct Access to Online Sense Staff
In addition to having one (or two) new in-house staff as your new cyber safety experts, you will also have direct access to our Online Sense staff. You can, for example, book an awareness session. We can also answer any questions about individual cyber safety cases in your school and promote any cyber safety initiatives you create on your own.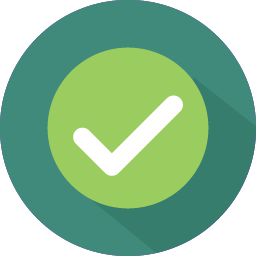 Want to Become an Online Sense School?
If you're looking to become a part of the cyber safety movement, fill out the form above and we'll get in touch with you.